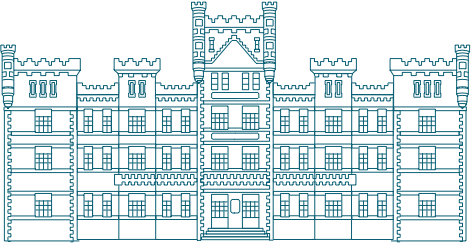 Come for the bed & stay for the vibe
Hey there you special thing! We know your expectations are high when looking for a place to lay your precious head. You will not be disappointed at The Mansion because it's superbly placed for all of your Melbourne adventures. Our fancy house comes with heritage charm, a sustainable approach and cosy community vibes. Sound good? We think so too.
Luscious New Beds
Speedy Free Wi-Fi
Around-the-Clock Staff
Bar & Cafe
Ladies-Only Dorms
Character & Charm
Lavish Lounge
Kitchen & Dining Room
Complimentary Arrival Drink
Netflix & Chill
Outdoor Garden & BBQ
Daily Happenings
Nightly Escapades
DIY Laundry
Butler Service (you wish!)
Co-Working Spaces
Nestled among culture, art, diversity and all-around good vibes.

The Mansion Melbourne is superbly located for leisure. Drag yourself out of your comfy bed, cross the road, and you will find yourself in Melbourne's coolest inner-city suburb, Fitzroy. A few paces to the left and you're in the CBD discovering Melbourne one laneway at a time. With multiple free trams and Parliament Train Station within a stone's throw, you'll be living like a local in no time.

Show Me The Way

Eco-friendly – because we want to be Mother Earth's best guests.

It's time for change. We know you care about the environment, so we're making a point to show you that we do too. We are completing Eco-Tourism Australia's Climate Change Program, with the vision to become a Climate Change Innovator and 100% carbon neutral by 2021. We are proud to be an eco-hostel in Melbourne. Trailblazing an ethical approach to business and making a positive contribution to the local and global community. Join us in the sustainable travel revolution.

Green Me Up

A bit extra on the outside, just the right amount of fancy on the inside.
Book My Bed